Fall in Love with Medusa
Reilly Smith •
Oct 27 2016
When we say LBRY challenges the Netflix and iTunes of the world, we don't mean it lightly.
That journey began when Oscilloscope Laboratories took the LBRY leap of faith with its darkly comic It's A Disaster, starring David Cross and Julia Stiles. You've been streaming it almost daily since our July 4th launch.
Today, Oscilloscope builds on that foundation.
Reintroducing the 2011 cult hit Bellflower, out now on LBRY.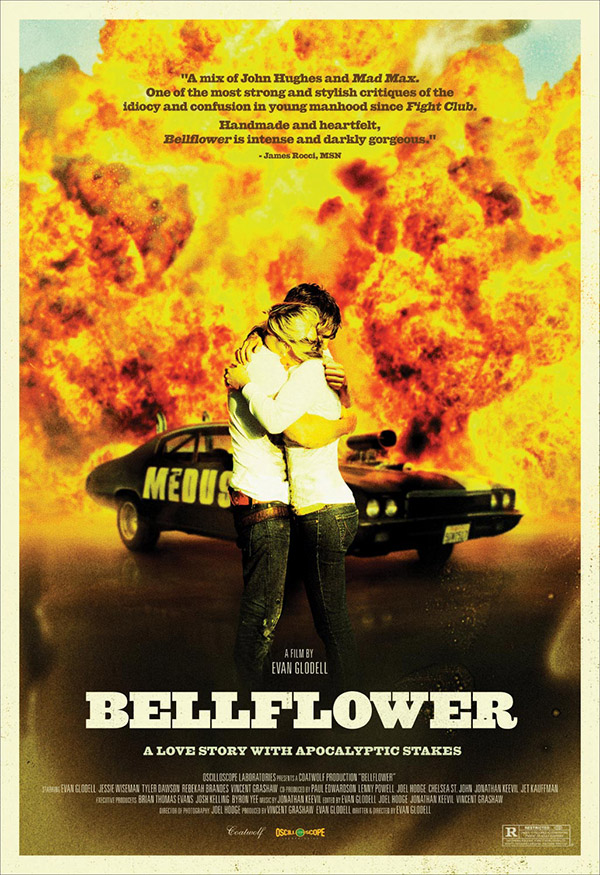 Possibly represents the debut of a one-of-a-kind filmmaker, a natural driven by wild energy, like Tarantino. -Roger Ebert

A turbo-charged indictment of male adolescent fantasy and a biting critique of misplaced machismo. A burnt-out, bloody, brave debut... -Mark Zhuravsky, IndieWire
Each month through 2016, a new Oscilloscope film will land on LBRY. Next month, look for some special Black Friday deals with a dash of Sci-Fi in time for Thanksgiving.
About Oscilloscope Laboratories
Oscilloscope has released academy award nominated films such as Embrace of the Serpent and Banksy's documentary Exit Through the Gift Shop, off-beat indies like James Franco's Howl and new cult favorites like Girl Asleep and The Fits.
Not on LBRY yet? Get an invite here. Do you make great movies? Email reilly@lbry.com for some red carpet treatment, LBRY style.